HoBao HYPER 1/7 Monster Truck PLUS II is coming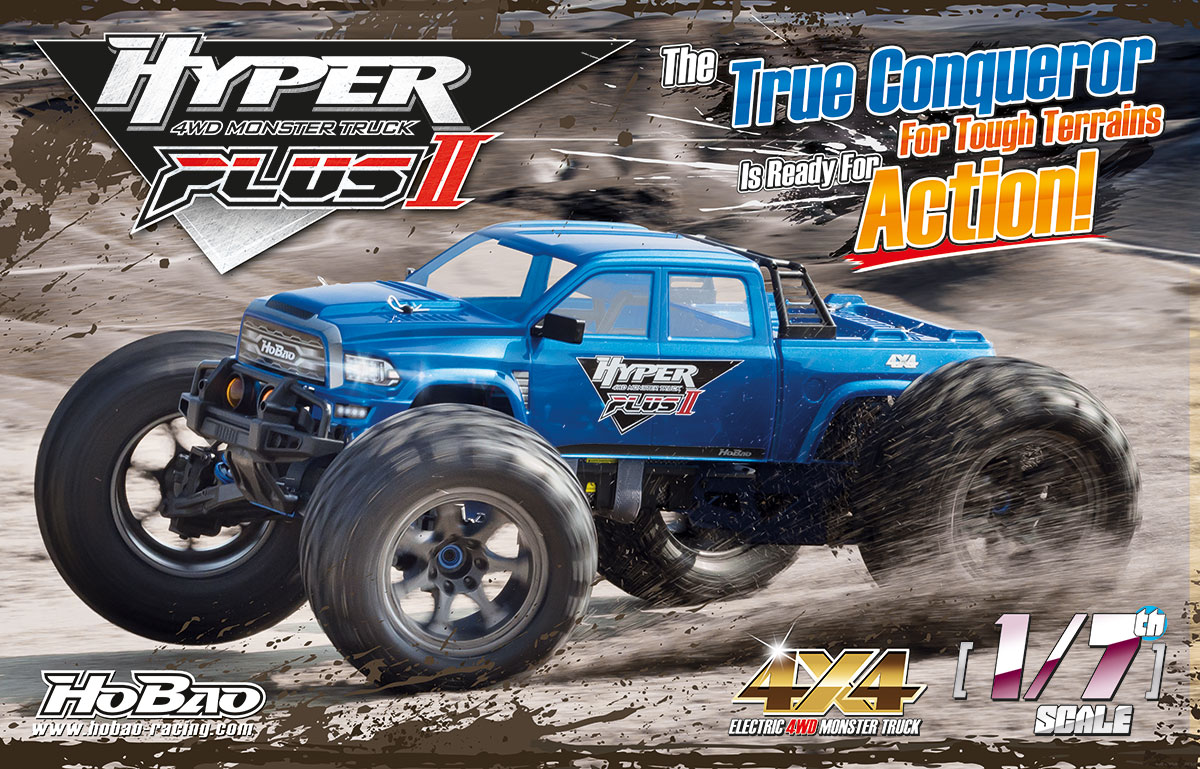 Hyper MT Plus II, Hobao's first generation line of 1:7 scale Eletric Monster Truck. The new Monster Truck will be released in late July to worldwide, please send your inquiry right away to your nearest hobby shop for this outstanding RC.
Hyper MT Plus II is designed and built to be a true terrain conquer right out of the box! To ensure the new Monster Truck to be produced with highest quality and powerful output & torque.
We focus on servo selection this time with 32kg-cm 7.4V High Torque/ High speed /water proof coreless digital servo and with metal servo horn, equiping with Large Capacity Battery Tray for 6S hardcase lipo, Center differential drive system, All metal drive gears & Enhance one piece aluminum chassis frame.
So as the car will be robust enought to take heavy impacts and finish touhches in the same time with providing the excellent power output.
The new MT Plus II features Enhance one piece aluminum chassis frame, CNC Aluminum center differntial mount & New Front/Rear High Torque Universal Joints with Differential outdrive system and cups and lots more! The car is very stable, endless power rendering and great firm chassis body.
No matter it's a steep hill track, difficult terrain or sharp turns, the MT Plus II wil give you a confident feeling to overcome all these obstacles. MT Plus II is a must buy and an epic for all mosnter truck drivers!
I know you guys can't wait for that, right? Let's check this video out !!!
Here is the link to MTE2 sereis video on Youtube :