HoBao Hyper EPX 1/10 Semi Truck is on your way!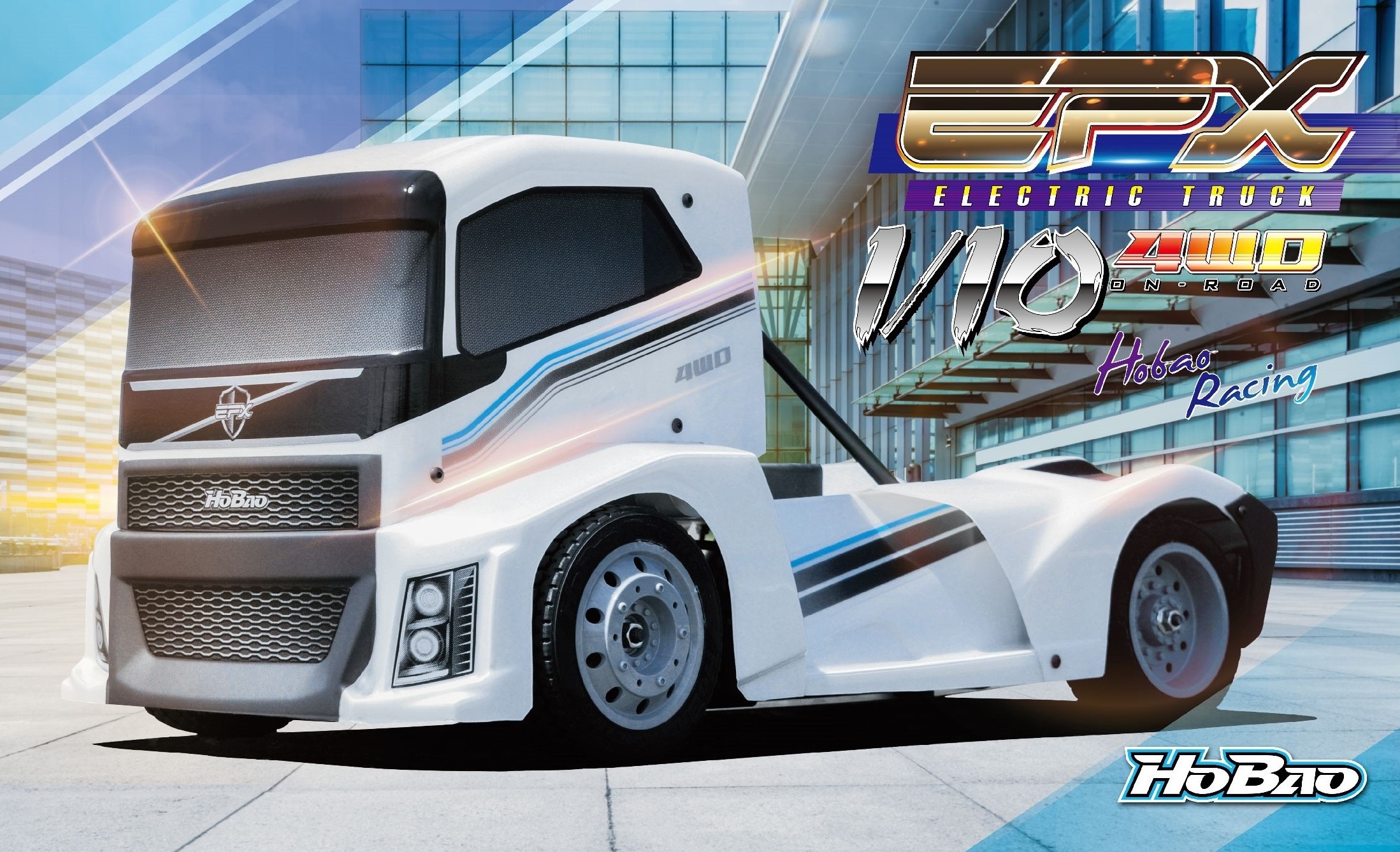 HoBao Hyper EPX 1/10 Semi Truck, Hobao's first move of 1:10 scale On-road Eletric Semi Truck. This new Semi Truck will be released in December 2019 to worldwide, please send your inquiry right away to your nearest hobby shops or distributors for this good value truck.
Hyper EPX is released in 80% ARR Roller version only and it's allowed for the drivers to equip the eletronics they'd like to! Creating your own style, twists and the body paint are something important to RC Truck Drivers and we notice that too!!!
Different from those plastic and cheap metal trucks, we use CNC aluminum chassis, motor mount, servo mount, and Front/Rear gear diffs on this truck RC. Beyond that, this truck has Pivot Ball Suspension, adjustable suspesion system and aluminum thread shocks.
Therefore, this truck is unique and competible to other same kind truck RC. It will be a stiff and durable truck while you're haveing fun to drive this one on roard, and provided the great performace simultaneously.
New EPX series have four ARR Roller versions for drivers to choose, which are Roller verison without bodyshell, with Clear truck body, Pearl White body and Yellow body version. The EPX chassis is also allowed to adapt other brands' touring car body or truck body as long as you have our hop up Body Post of #22329.
Hyper EPX has nice and fine cut vent & meticulous body shell which it privdes you swag vides wherever any track you're racing in. Hyper EPX is a must buy semi truck to all RC truck players. Let's check out the EPX's adverting video.
Here is the link to EPX sereis video on Youtube :