SHORT COURSE

Hyper 8SC
DOWNLOAD

Hyper 8SC Instruction Manual.pdf
Hyper 8SC Exploded View.pdf
Hyper 8SC Blank Setup Sheet.pdf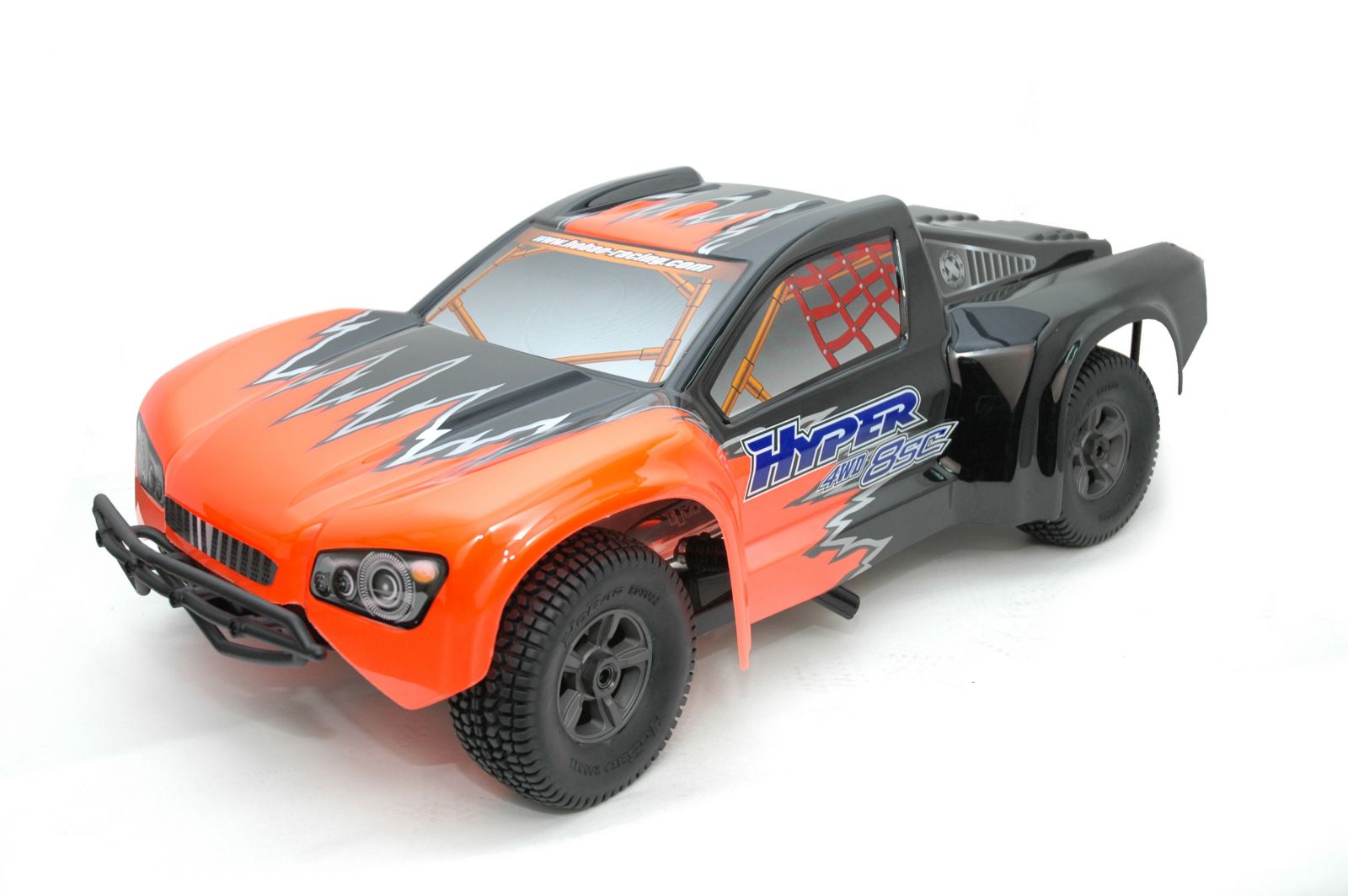 Hyper 8SC, the bigger brother of the Hyper 10SC, is now available as Ready-To-Run kit. Derived from Hyper 9, the truck runs on longer chassis and larger front and rear shock towers to give more stability and durability which most big trucks will encounter the problems of. In order to able to push the truck at this size, Hobao's renown Hyper 28 engine is chosen to provide high torque and wide power band to keep the truck ahead of others on the race track.
---
< FEATURES >
Large Displacement Engine

The truck is equipped with Hyper 28 engine, along with high polished tune pipe to provide all the raw power you will need to bash the truck around

Ignitor Extension

An ignitor extension is placed towards the rear end of the truck for easy access to ignite the plug without having the trouble to remove the body and putting the body back again.

High Performance Brake Pads

The new performance brake pads come as a standard with the truck. With this new brake pad, the truck will be able to stop faster and reducing the tendency of brake fades over long run.

High Torque Steering Servo

Hobao's high torque servo give you a strong, precise steering and control of this big truck.

Large Battery/Receiver Box

This large, dustproof battery/receiver box provides more than sufficient space for your battery and receiver.
---
< EQUIPMENT NEEDED >

Glow plug

Glow ignitor

Nitro fuel

Batteries for radio system
---
< SPECIFICATION >
| | |
| --- | --- |
| LENGTH | 635MM |
| WIDTH | 307MM |
| HEIGHT | 205MM |
| WHEELBASE | 370MM~375MM |
| WEIGHT | 4,800G |
---
< PHOTO GALLERY >